Bathroom Fitters Newcastle
Credence Bathrooms of Newcastle
Family Bathrooms – Bathroom Renovation – Shower Rooms – Wet Rooms – Disability Bathrooms – Ensuite Bathrooms – Bathroom Remodelling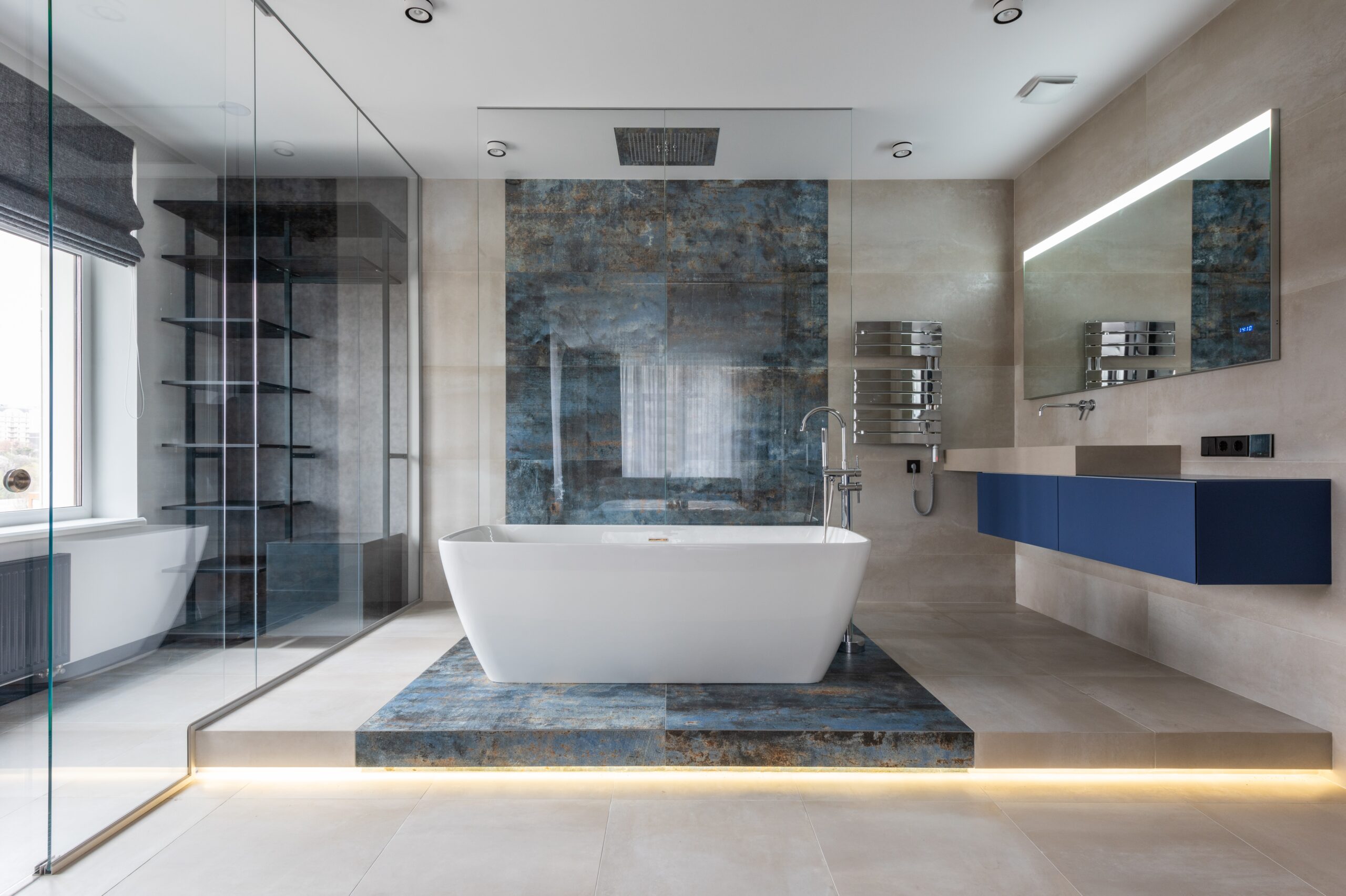 Free quotation with no obligation
Call us on: 0191-743-9911
For the following services:
Free quotation with no obligation
Free consultation services
Bathroom Fitters Newcastle
Welcome to Credence Bathrooms of Newcastle
You are welcome to Credence Bathrooms of Newcastle where convenience meets your choice. Feel free to contact us for your bathroom designs and projects, installations of bathroom suites and furniture, fittings, renovations, cost analysis, project management, and consultations services. Our track records are verifiable and project delivery time is 100%. Our company follows the British Institute of Kitchen, Bedroom & Bathroom Installation (BiKBBI). Our designs, materials, standards and finishing will surely meet your choice. We have assembled a team of professionals with requisite skills, dedication and experience to deliver a quality job to your satisfaction.
Are you looking for a company to fit your bathroom, update or renovate an existing bathroom in Newcastle and surrounding areas? Search no more! Contact us for free.
We offer the following free services:
Free consultation services: Initial enquiries are friendly and entertained with professional advice given at no cost. Your taste will be implemented to the last letter with assurance of professional counsel.
Free quotations: we free quotations for your bathroom installation projects and renovations with no obligation.
Free access to our existing and novel design: our team of experts will work with your style or suggest designs for you based on the space, time and your budget
No extra cost after a deal is reached as we the human resources start and complete the job.
Call us now to book an appointment with us even in the privacy of your own home; we are trained to serve you.
Premium Fitters Newcastle
We specialise in:
New bathroom installation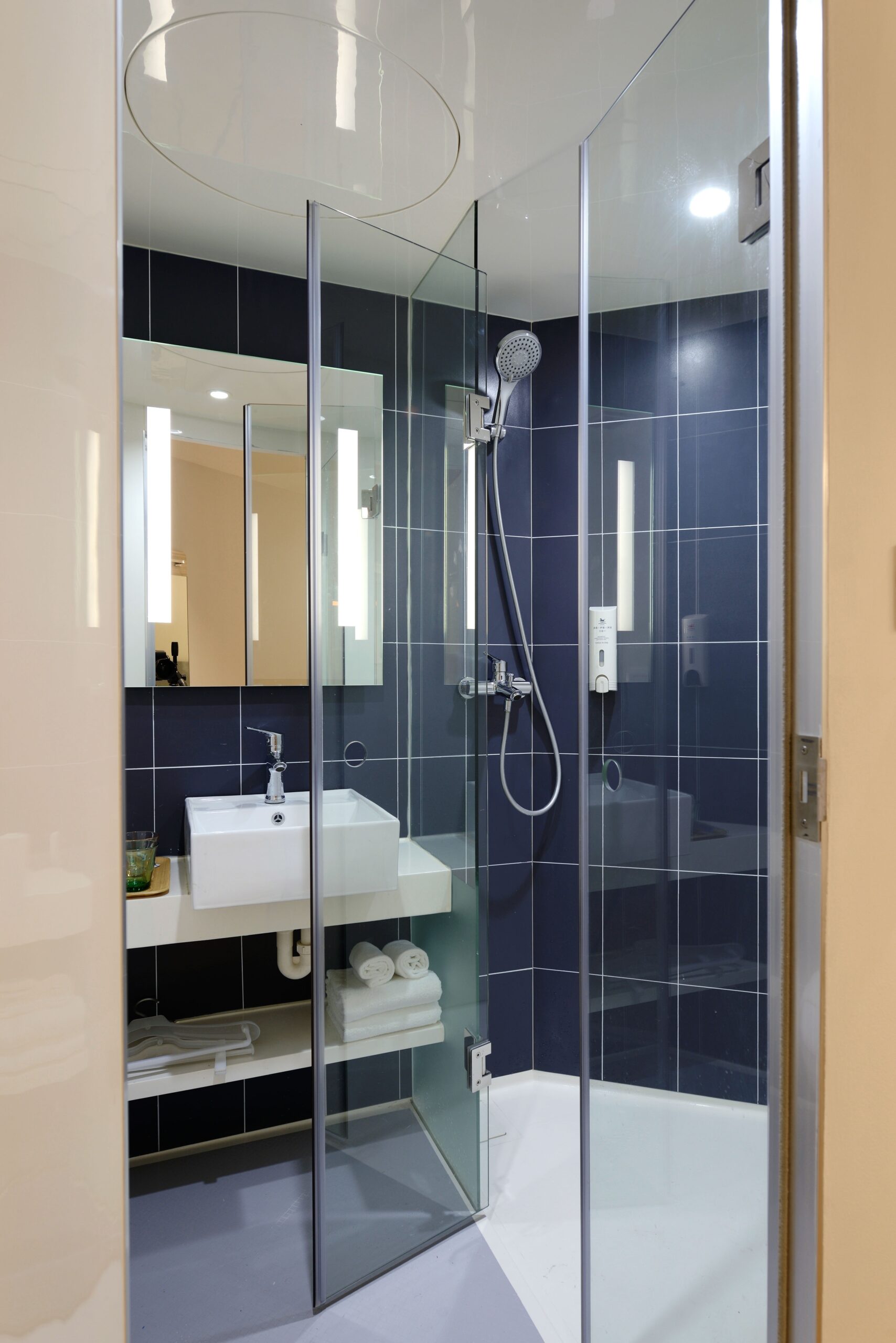 Why Choose Credence Bathrooms of Newcastle?
Professional Bathroom fitters and certified tradesmen
No obligation on services
Our company follows the British Institute of Kitchen, Bedroom & Bathroom Installation (BiKBBI)
Cordial customer relation
Positive Reviews by Previous Clients
Over two decades of experience in bathroom Supply and Installations
5 Years Labour and Installation Guarantee
2 Years Guarantee on Products
About Us
Our trade mark is Credence Bathrooms of Newcastle. We have consistently been in the business of bathroom installation projects and renovations over the past two decades. We are different from other bathroom fitters in that we are reliable, involve no third party, deals mutually with our clients and deliver quality projects. We have been tested and trusted!
Core products and services include: you have our assurances to deliver a quality product to meet your expectations. Reliability is our watch word. We maintain professional and cordial customer relationships. Be confident that you will derive maximum utility for your money.
If you are looking for a bathroom fitter within Newcastle and surrounding areas, consult us today and you would be glad you did. Our products and services include:
Bathroom installations
Bathroom renovations
Wet room
Shower installations
Shower cubicles
Bathroom suites
Walk-in showers
Disabled bathrooms
Disabled wet rooms
Large family bathrooms
Bathroom fittings
Bathroom furniture
Ceramic tiling
Glass tiling
Retro bathrooms
Traditional bathrooms
Modern bathrooms
Ultra sleek bathrooms
Project management (time, logistics and resources) during installations
Quality assurance and delivery of quality projects
We design, install and supply
Customer service centre:
The following questions and answers will help you understand our operations to enable us serve you better
How long before you can get to me for a quote?
Contact us for a FREE bathroom consultation and choice of design. Book an appointment with us and we will meet you in less than 7days.
How long will I have to wait for my quote?
No obligation and free quotation will be prepared for your consideration within 7 to 10 days.
If I accept your quote, how long before you can start my new bathroom installation?
Once a deal is reached, it will take less than one month to conclude the logistics and begin the job all things being equal.
What do your bathroom prices start at?
Our full bathroom supply, installation and project management start at around £5,000. The exact cost depends on the actual size of your bathroom area, product choices, design of the bathroom and nature of work to be carried out.
Will I receive any certification and warranty for the work carried out?
Yes of course! We issue a warranty for our installations. Our bathroom fitters are certified hence we offer guarantee of products upon completion of the installation.
Bathroom Fitting References
It is our pleasure to offer a number of references at your request from previous clients whose job we completed and delivered. We welcome constructive criticisms so feel free to discuss your specific concerns with us.
Experience and professional advice.
Credence Bathrooms of Newcastle has earned a reputation of delivering a quality project at modest cost. The process is very transparent. We are very honest and maintain quality and standards without being too expensive.
We will advise a customer based on the proposed budget of the client. We have a good customer relationship and deliver within scheduled time. A trial will convince you.
Bathroom Costs
Frankly speaking, we may not be the cheapest bathroom fitters in Newcastle because we do not compromise our standard. We are definitely not expensive as our cost is moderate within that which is necessary to deliver a quality project. There are lots of cheap bathrooms and fitting services available on the internet, but if you are looking for a reliable company to fit your kitchen furniture or to install your bathroom fixtures and fittings then you are most welcome to Credence Bathrooms of Newcastle. This is where convenience meets your choice and utility maximised for every money spent.
Free Consultation And How It All Works.
Our experts will discuss with you about your bathroom choices and preferences. The space will be determined to ascertain the suitable design for the bathroom installations. Your approval will be needed on the design before the project can commence.
We can design, install and advise you on how to get the best bathroom within your available space. We are experts at working a design around a client's budget and producing fantastic bathrooms. Contact or call us today to book for our free consultation appointments at a convenient time that suits your schedule.
Start Your Bathroom Transformation Today
From design to installation, you can rest assured that your experience with Bathroom Makeovers will be second to none.
Choose Your Bathroom Style
Browse through over 600 colour and style combinations from our high quality, state of the art bathroom styles and select your favourite.
We Carry Out The Work
Our friendly team of highly skilled professionals will effortlessly makeover your bathroom, so you don't have to worry about anything.
Enjoy Your New Bathroom
Now it's time to sit back, relax and marvel at your stunning new bathroom. It really is that simple, so what are you waiting for?
Bathroom Design
We have a team of professionals we have assembled to take your specifications; style and bathroom model and modify it to meet your expectations. The entire process will be handled by our team who make sure that the choice of your bathroom design is implemented to the last letter. You have the assurances of our highest esteem. So feel free to contact us today at Credence Bathrooms of Newcastle, and you would be glad you did.
Wet Room
Wet room installation is one of our main services on high demand by customers. To book an appointment with us, kindly call or send us a mail today and we will bring the service to your doorstep. Wet rooms have grown popular recently and we can renovate, update or Install a wet room with modern facilities and outlook to suit your choice. We offer designs that ensure your wet room looks fantastic with luxury but simple at the same time in terms of entry and exit access and ease of maintenance. Give us a call and book a free design consultation and quotation and we will offer to fit an exquisite wet room into your property at a very reasonable and considerable price.
Disabled Bathrooms - Specially Adapted - Mobility Bathrooms
At Credence Bathrooms of Newcastle, we have special designs to suit persons living with disability. We understand your challenges and have simple but exquisite designs for your convenience. Entry and exit access is designed to allow wheelchair free movement and showers and fixtures are installed to allow for flexibility. We can renovate an existing bathroom to enjoy the flexibility of your desire. Contact us today to fit a new bathroom specially designed to fit your disability and help them achieve independence.
Shower Room
Shower rooms have become the most common choice for those people requiring a new bathroom fitting, and Credence Bathrooms of Newcastle is the most reliable option to deliver a quality shower room with modern outlook. It is very convenient these days to just walk into the shower and cleanse yourself. So, if you need us to install a shower rooms on your property, kindly contact us today at Credence Bathrooms of Newcastle for your shower installations. At your request, our designers can visit your property and offer guidance for the bathroom space that you have available and give you the cost implications.
Bathroom Plumbing
Bathroom plumbing is an important aspect in bathroom installation as far as convenience is concerned. Credence Bathrooms of Newcastle fitters can visit your home at your request to offer free initial bathroom plumbing consultations. Your choice will be designed and presented for your approval before implementation. Our team of professionals considers all the plumbing in fine detail, including the final positioning of your sanitary appliances, bathroom suite and furniture. Try us today and be satisfied.
Bathroom Fitter
​Please contact Credence Bathrooms of Newcastle for your bathroom installations within Newcaste and environs for your best and quality bathroom fitters. Our products and services are unique. Our quality assurance unit ensures that projects are delivered before deadlines. Our bathroom fittings and fixtures remain the best in Newcastle.
Bathroom Renovation
We do bathroom renovations, update existing bathrooms with modern facilities and minor installation projects ranging from small bathrooms to large family bathrooms with exquisite outlook. Our experts pay attention to fine details and implement every letter in our contracts. Give us the opportunity today to visit your property and our team of professionals will give advice based on your budget and specifications.
Bathroom Suite
We can install any bathroom suite in any location within Newcastle and surrounding areas. Whatever is the size of your property and budget should not constitute an impediment. Do you need to refit your bathroom suite or renovate an existing one to include new shower or toilet fitting, wet room installation, fitting cabinets or mirrors, installing new lights like spotlights and installing a replacement for furniture? Call us today to realise that dream of yours. It is our pleasure to actualize your dreams.
Free Project Management
At Credence Bathrooms of Newcastle, we have project managers who take care of the logistics, ensure smooth running of the project and delivery of products and services to meet project deadlines. Every bathroom installation project or renovation works are managed by our team. We do not contract a third party to handle part of the job to enable us to give a guarantee of the installations upon completion. As each phase is completed the manager will inspect the work and give direction for further work if need be until the bathroom is fully completed and handed over to our satisfied customer.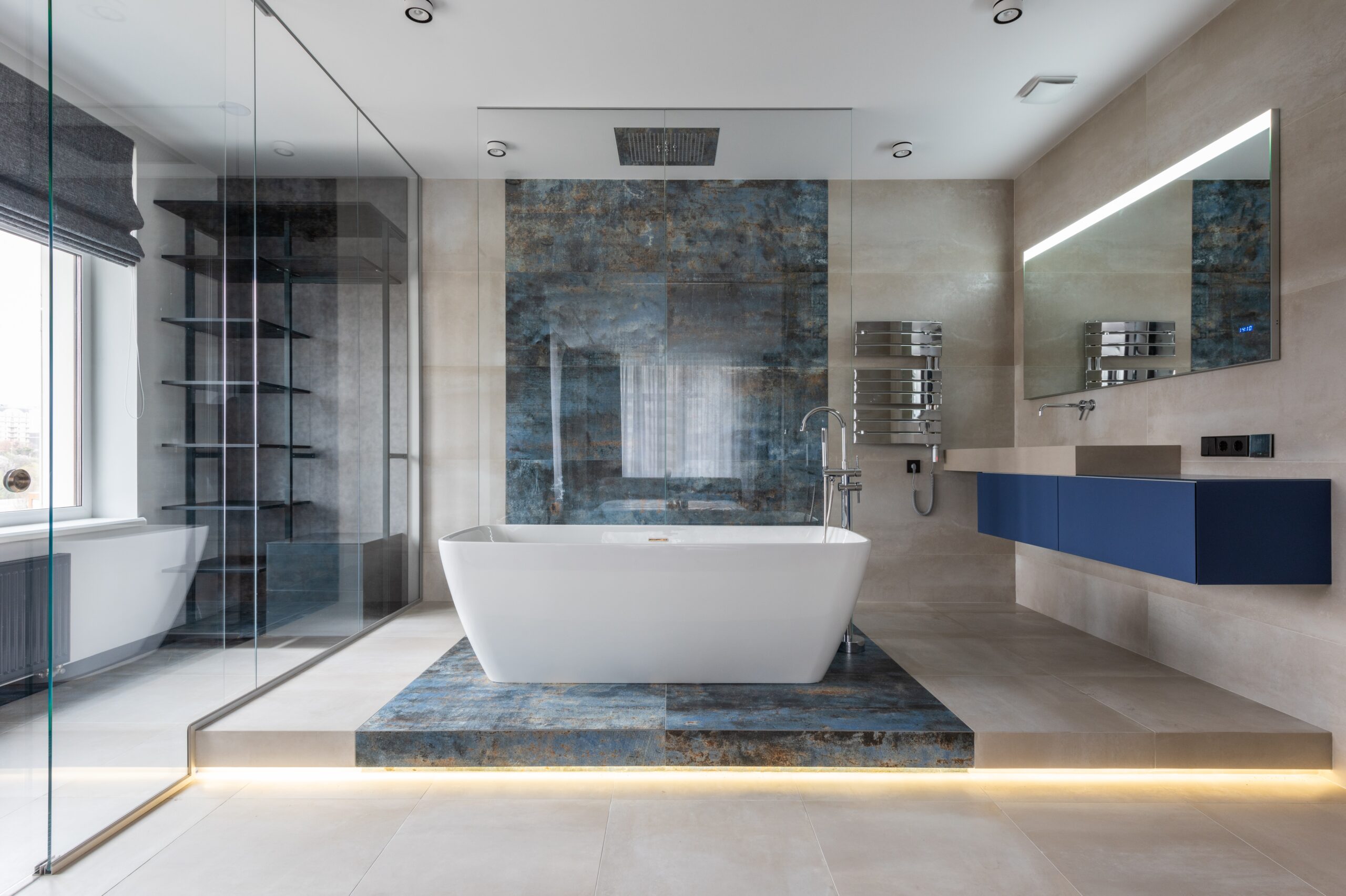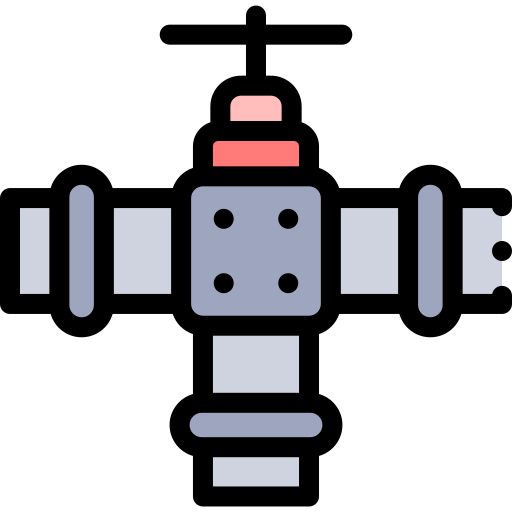 Bathroom Installations Service – Our Mode Of Operation
Fitting a bathroom requires a wide range of skills and this you will find at Credence Bathrooms of Newcastle. Our clients are at liberty to choose their own design, specify material type or even get the materials of their choice on site. This is to promote our transparency and give customers the opportunity to choose any bathroom make, brand or supplier that they prefer.
Once you have picked your design and style that you require, get in touch with us to get a very considerate quotation for fitting your new bathroom. We offer free consultation services to discuss your bathroom ideas, attend to your questions, address your concerns and render professional advice to you based on your available space and budget. We offer professional bathroom fitting services within the environs of Newcastle.
Complete Bathroom Fitting Service
What does complete bathroom fitting services entail as enshrined in our contract note? When we say complete bathroom fitting service, it implies that our services once contracted covers all the jobs from design to complete installation of your new bathroom including: bathroom fitting, plumbing work, tiling, electrical installations, decorations and wet rooms installation.
Electrical Work
Electrical works are considered in the quotation. Electrical outlets such as hand dryers, shaving sockets, extractor fans and power shower electrical feeds among others are put into consideration before proceeding with the bathroom fitting project..
Tiling
Tiling is one of the most important jobs to be carried out during a bathroom installation project. This is because durability is required here as it relates to convenience. The Tile Selection process requires professional advice in order to match your taste. There are so many kinds of tiles to choose from including porcelain tiles, ceramic tiles, vinyl tile, plastic tiles among others. Each tile has its own advantages and disadvantages in comparison with the other. Make your specifications and we will advise you on the right choice of tile to fit your bathroom. Make the right choice and leave the rest to our professional tillers to deliver a quality job with excellent finish.
When you are ready to realise your bathroom fitting ideas, feel free to reach us at Credence Bathrooms of Newcastle and we will be happy to meet you. You have the assurances of our best regards.
What Our Clients Say About Us

"We were very pleased with the standard of workmanship, quality of the doors and the reasonable price of our Bathroom makeover".
Start Your Bathroom Transformation Today