Bathroom Ideas – Bathroom Trends
Credence Bathrooms of Newcastle
Family Bathrooms – Bathroom Renovation – Shower Rooms – Wet Rooms – Disability Bathrooms – Ensuite Bathrooms – Bathroom Remodelling
Introduce some new colours
One way to spice up your bathroom is by introducing some new colours. You can either add a pop of colour with accent pieces, or you can go for a more drastic change and paint the walls or tile. If you're not sure what colours to choose, try looking at Pantone's Colour of the Year report for inspiration.
If you're looking for something a little more drastic, consider painting your bathroom walls. This is a great way to add some personality to the room and make it feel like your own personal oasis. Choose a calming colour like blue or green to create a serene atmosphere, or go bold with a bright pop of colour if you want to make a statement. Just be sure to prep the walls properly before painting so that the new paint job lasts for years to come.
A fresh coat of paint is always a good idea when you're trying to update the look of any room in your home. When it comes to choosing a colour for your bathroom, however, you'll want to consider something that will complement the tile and fixtures in the space. White is always a safe bet, but you could also try a light blue or green if you want something a little different.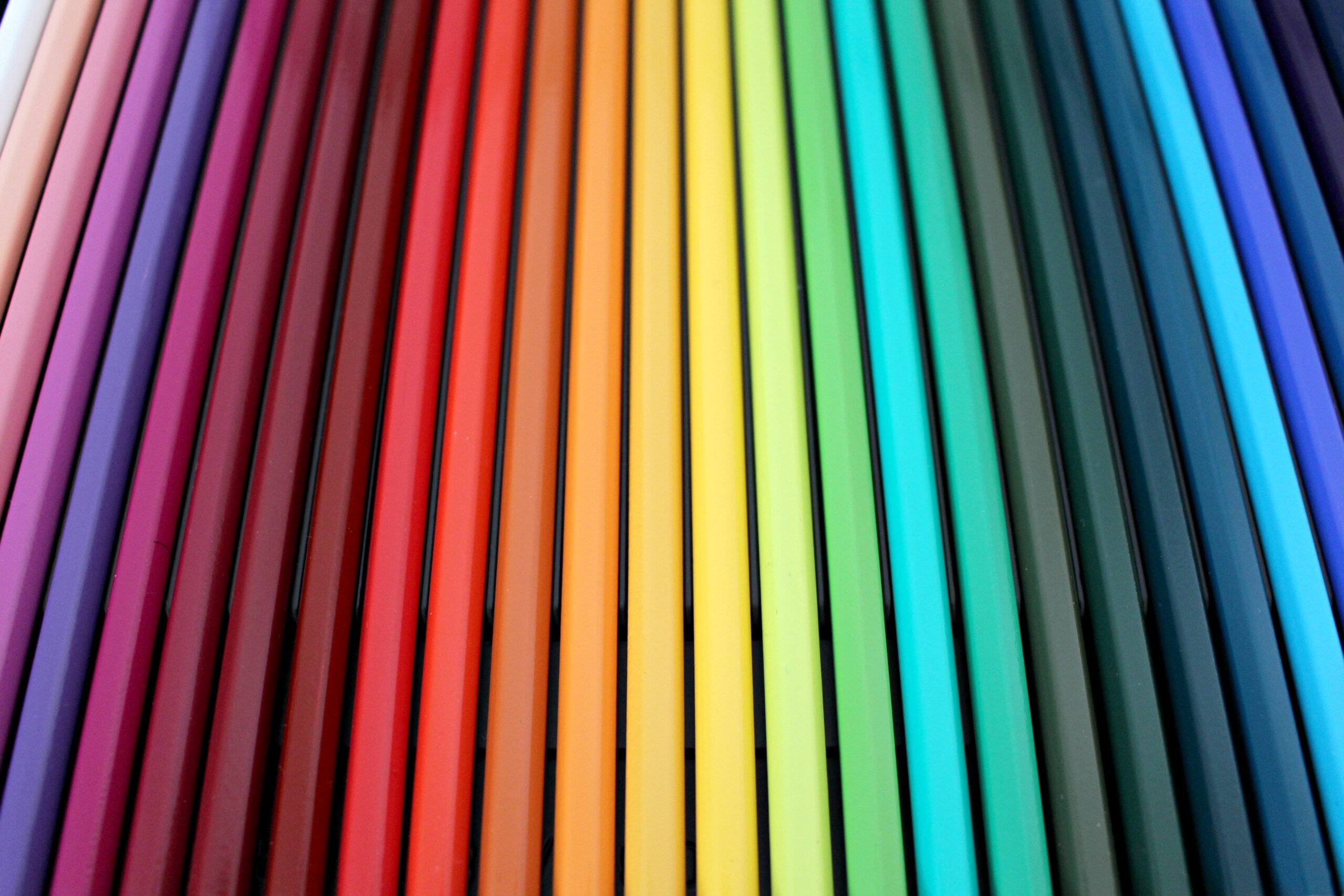 Go for a minimal look
If you're tired of all the clutter in your bathroom, then it might be time to go for a more minimalistic look. This doesn't mean that you have to get rid of all your things, but simply choose more streamlined and sleek fixtures and furniture. Try to use hidden storage wherever possible to keep the space looking clean and uncluttered.
Bring in some plants
Adding a few plants to your bathroom can really help to freshen up the space. Not only do they look good, but they also purify the air and help to improve the quality of your indoor air. If you're not sure which plants to choose from, ask your local nursery or garden centre for recommendations. Plants are always a welcome addition to any room in the house, and bathrooms are no exception. Adding a few small plants to your bathroom can help to liven up the space and make it feel more inviting. Just be sure to choose varieties that can thrive in low-light conditions and won't require too much water, as bathrooms can be quite dry.
Swap out your hardware
Another easy way to update the look of your bathroom is to swap out all of the old hardware for new pieces. This includes things like towel racks, toilet paper holders, and even faucets. If your bathroom has dated brass hardware, replacing it with something in a more modern finish, like brushed nickel or chrome, can really help to give the space an updated look.
Change up your lighting
One quick and easy way to give your bathroom an updated look is to change out your old lighting fixtures for something new. You can go for a more modern look with LED lights or try something more traditional like sconces or pendant lights. Either way, this is a relatively inexpensive way to change the look of your bathroom.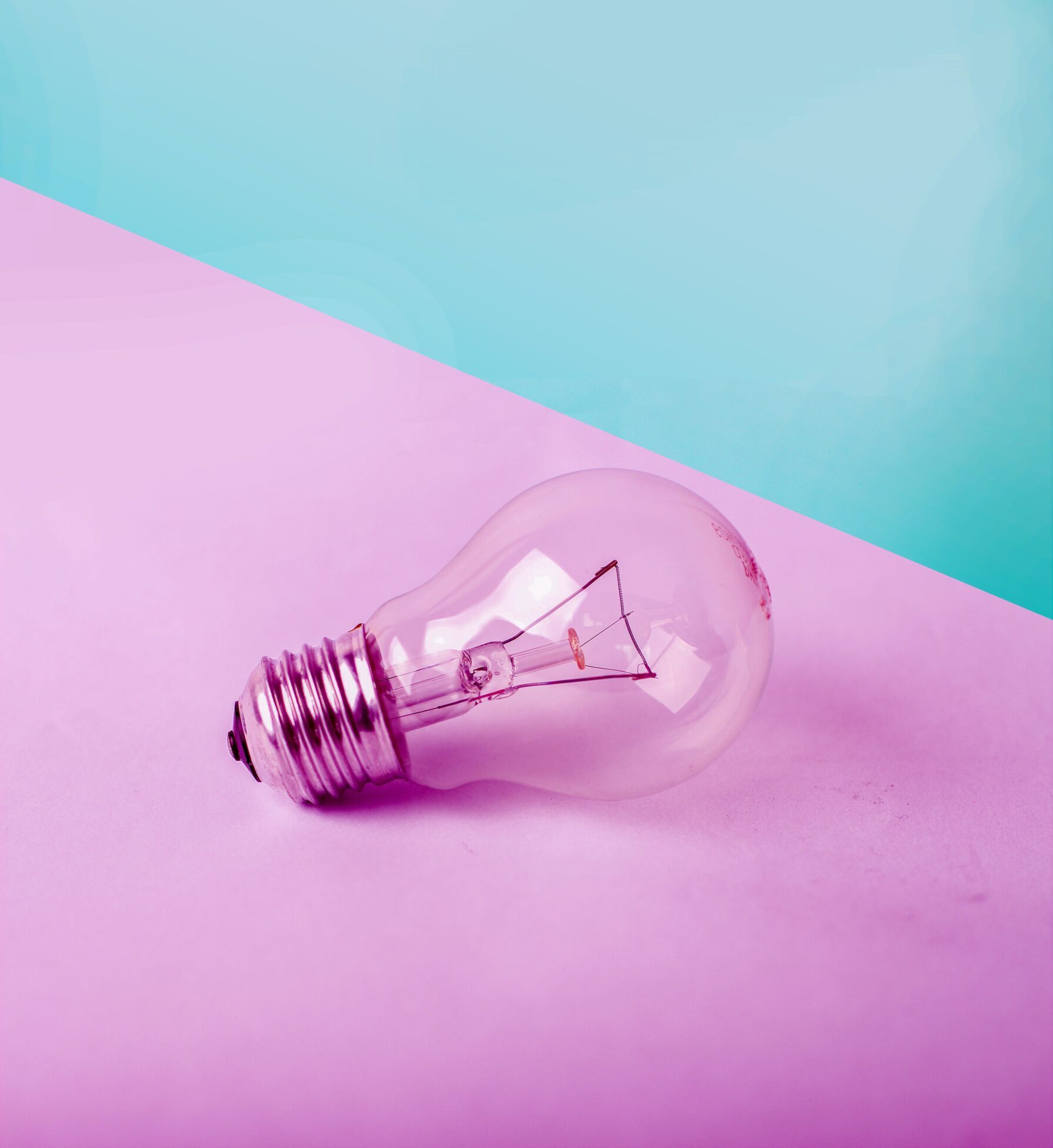 Hang some new art
Artwork is another great way to add personality to any room in your home, and bathrooms are no exception. If you have a blank wall or two in your bathroom, consider hanging some new artwork to help liven up the space. You can choose art that reflects your personal taste or style, or go for something more abstract or whimsical.
Change out your towels
One quick and easy way to give your bathroom a mini-makeover is to simply change out your old, worn-out towels for new ones. This is an especially good idea if you've been using the same towel set for years and they're starting to show their age. Opt for a new set in a fresh colour or pattern to instantly brighten up the space.
Get organised
Last but not least, one of the best ways to make any room in your home feel more refreshed is to declutter and get organised. If your bathroom is feeling a bit cluttered, take some time to go through everything and get rid of anything you don't need. This will help free up space and make the room feel more open and airy. Then, take some time to organise what's left so that everything has its own place. This will help reduce stress and make it easier to keep the space clean.
With these simple tips, you can give your bathroom a fresh new look for the new year. So why not start planning your bathroom makeover today?
Finally, don't forget to accessorise! Bathroom accessories are an easy way to add both function and style to your space. From soap dispensers and toothbrush holders to towels and shower curtains, there are endless ways to make your bathroom your own. So have fun shopping for the perfect finishing touches and enjoy creating a space that's truly unique to you.
Start Your Bathroom Transformation Today
Small Bathroom Ideas
Small bathrooms can be a challenge to design. But with the right planning and some creative ideas, you can create a functional and stylish bathroom that is both practical and visually appealing.
Some small bathroom ideas include using light colours, installing mirrors, and using storage baskets and shelves. You can also use space-saving fixtures such as corner sinks and pedestal sinks. To make your small bathroom look bigger, install a glass shower door instead of a shower curtain.
If you are short on space, consider hiding your toilet behind a half-wall or partition. You can also use a folding screen or shower curtain to divide the room into separate areas. For added privacy, add a frosted glass film to your windows or doors.
Another small bathroom idea is to use a combination of light and dark colours to create an illusion of space. Use light colours on the walls and dark colours on the floors and fixtures. You can also use patterned tiles or wallpaper to add depth and interest to the room.
Finally, remember that accessories can make a big difference in the overall look of your small bathroom. Add a few colourful towels, soap dispensers, and artwork to brighten up the space. With a little creativity, you can turn your small bathroom into a stylish oasis.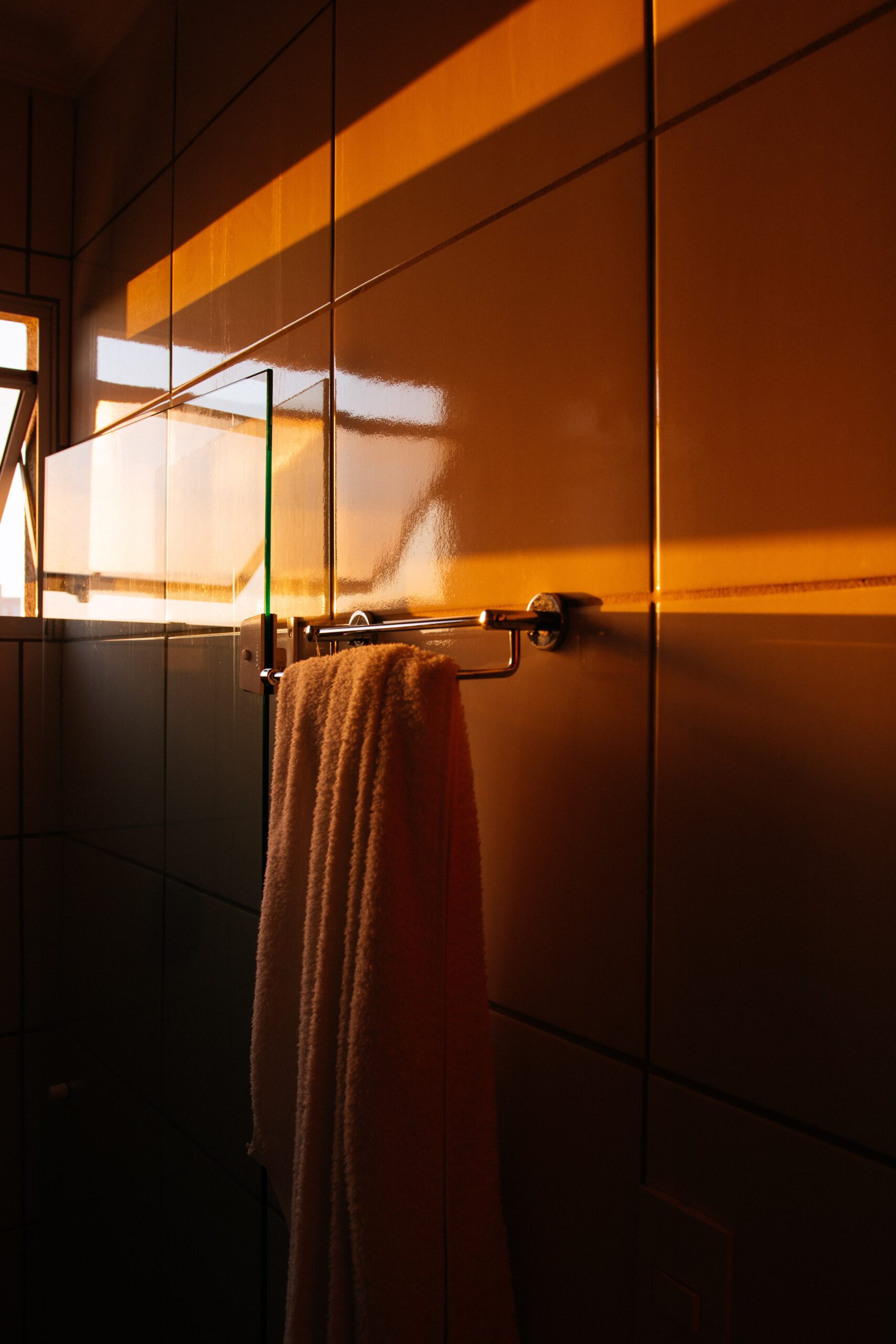 Who would have thought that the bathroom would be one of the most popular places to focus on when it comes to trends? But it makes sense – the bathroom is one of the most important rooms in the house, and everyone wants their own personal oasis. Here are some of the top bathroom trends we're seeing in 2:
Bathroom Trends
Bold colours: Gone are the days of bland, white bathrooms. Now, homeowners are opting for bathrooms with bold pops of colour. Whether it's a vibrant wallpaper or a colourful tile backsplash, don't be afraid to add some personality to your space. Homeowners are now using colours like black, navy, and even jewel tones to add a touch of personality to their bathroom.
Luxurious materials: Homeowners are no longer satisfied with basic materials in their bathrooms. They want luxurious materials that add a touch of luxury and sophistication. Marble countertops, brass fixtures, and even chandeliers are becoming commonplace in today's bathrooms.
Smart technology: Technology is becoming more and more prevalent in our everyday lives, so it's no surprise that it's finding its way into the bathroom as well. Homeowners are now opting for high-tech features like motion-activated taps and hands-free toilets. This high tech technology is also making its way into the world of bathroom design. Homeowners are now able to control everything from the temperature of their shower to the lighting in their space using their smartphone or tablet. This technology can really add a lot of convenience and functionality to your bathroom space.
Organised storage: Another trend we're seeing in bathrooms is the need for organised storage. Homeowners are ditching the traditional medicine cabinet in favour of open shelving or floating shelves. This allows them to easily see and grab what they need, while also keeping the space looking clean and clutter-free.
Statement lighting: Lighting is another important element in any bathroom design. And today's homeowners are opting for statement lighting fixtures that make a bold statement. Whether it's a chandelier, pendant light, or even a floor lamp, statement lighting can really transform a bathroom space.
Freestanding tubs: Freestanding tubs are another popular trend in bathroom design. These tubs offer a luxurious look and feel and can really elevate the overall design of your space.
Rain showers: Rain showers are also becoming increasingly popular in bathroom design. These showers offer a spa-like experience and can be a great addition to any bathroom space.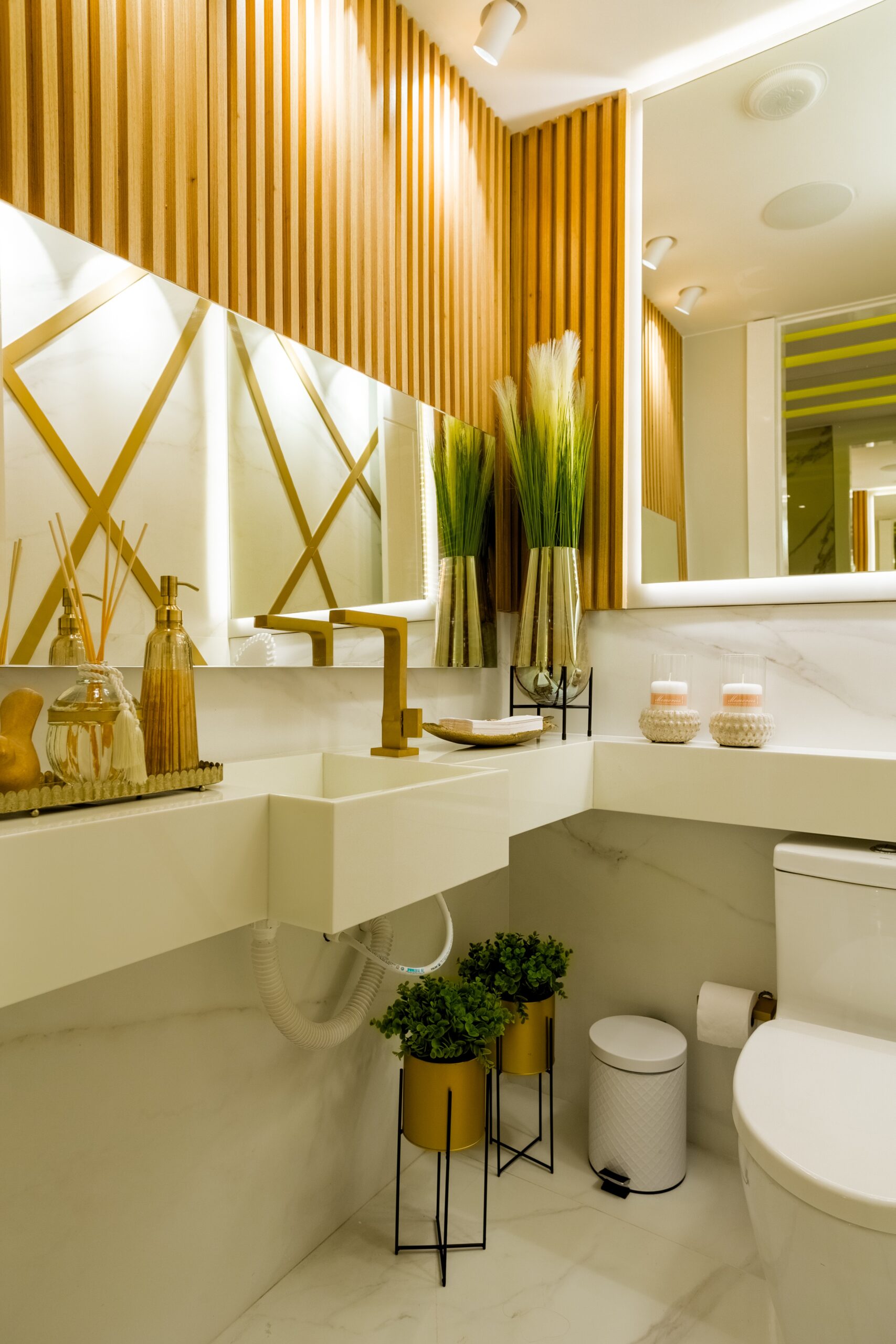 How To Create The Perfect Bathroom
1. Choose the right size and shape for your bathroom. The size of your bathroom will dictate how much furniture and fixtures you can have, so it's important to get this right from the start. Measure the room carefully and make a note of any features that could impact your design, such as windows, doors, or slopes in the floor.
2. Decide what you need in your bathroom. A good starting point is to make a list of everything you would like to include, such as a bath, shower, sink, toilet, bidet, etc. Once you know what you need, you can start planning where everything will go.
3. Consider the layout of your bathroom. The layout of your bathroom is important for both practicality and aesthetics. You need to ensure that there is enough space for everything you want to include and that the layout works well in terms of traffic flow. For example, you don't want people having to walk through the shower to get to the toilet!
4. Choose your fixtures and fittings. This is where you can really start to personalise your bathroom. There are endless possibilities when it comes to taps, toilets, sinks, baths, showers, etc. so take your time in choosing what you like.
5. Select your tiles and paint colours. Again, there are many options available here so it's worth taking some time to look at different options before making a decision.
6. Accessorise! This is the fun part – adding all the finishing touches to your bathroom. Towels, plants, candles, soap dispensers, etc. can really help to bring your bathroom to life and make it feel like your own personal oasis.
With these tips in mind, you should be well on your way to creating the perfect bathroom for your home. Enjoy!
For all your shower room needs and requirements
call Credence Bathrooms of Newcastle
FREE Design Consultation, and FREE Quotation
What Our Clients Say About Us

"We were very pleased with the standard of workmanship, quality of the doors and the reasonable price of our Bathroom makeover".
Start Your Bathroom Transformation Today