Credence Bathrooms of Newcastle
Family Bathrooms – Bathroom Renovation – Shower Rooms – Wet Rooms – Disability Bathrooms – Ensuite Bathrooms – Bathroom Remodelling
If you're planning on installing a new family bathroom, there are a few things you need to keep in mind. First, you'll need to make sure that the space is large enough to accommodate all of the fixtures and furniture you plan on putting in it.
Secondly, you'll want to choose a layout that makes the most sense for your family's needs. And finally, you'll need to make sure that the finished product is both stylish and functional.
When it comes to size, most family bathrooms are at least 5 feet by 8 feet. However, if you have a larger family or if you plan on including a lot of extra features in your bathroom, you may need to go up to 6 feet by 10 feet or even larger. As for the layout, there are a few different options to consider. For example, you could go with a traditional layout that includes a sink, toilet, and bathtub. Or, you could choose a more modern layout that features two sinks, a toilet, and a shower.
Another thing to consider is do you want a space that is sleek and modern? Or are you looking for something more traditional? When it comes to fixtures and furniture, there are endless possibilities. However, it's important to keep in mind that not all styles will work well in every space. That's why it's always a good idea to consult with our professional bathroom designers at Credence Bathrooms of Newcastle before making any final decisions.
Other options to take into account If you're planning on a new family bathroom in your home, there are a few things you'll need to keep in mind. First, you'll need to decide on the size and layout of the space. Then, you'll need to choose the style that you want. And finally, you'll need to make sure that the fixtures and furniture you select are durable and easy to clean. With a little bit of planning, you can create a space that your whole family will love.
Once you've decided on the size of the space, you'll need to choose the layout. There are several different options to choose from, so it's important to take your time and select the one that will work best for your family. If you have a large family, you might want to consider a U-shaped or L-shaped layout. This will allow everyone to have their own space and still be able to use the bathroom without feeling cramped.
When you are happy with the layout, you'll need to choose the fixtures. There are many different types of fixtures to choose from, so it's important to take your time and select the ones that will work best for your family. If you have a large family, you might want to consider a toilet with a built-in bidet. This will save space and still give everyone their own space. You can also choose a double-sink layout if you have two children who share a bathroom. This way, they can each have their own sink and still have plenty of room to move around.
Once you've selected the fixtures, you'll need to have everything properly installed by our professional plumbers and bathroom fitters. This is where our team excels, as we cover all the different trades involved with fitting a bathroom from start to finish. This takes away the hassle of the customer contacting, and dealing with all these trades separately, we are indeed your one-stop-shop for all types of bathrooms. Our professional plumbers know exactly how to properly install the fixtures so that they work correctly and don't leak. We cover flooring, tiling, ceilings, call us for a fast free consultation and quotation for your family bathroom in Newcastle and all surrounding areas.
After the plumbing is installed, you can start working on the finishing touches. This includes things like painting, tiling, and installing the hardware. Make sure that everything is secure and then enjoy your new family bathroom!
If you have a large family, it might be best to install two sinks and a separate shower and tub. You'll also need to choose the right fixtures and fittings, like taps, toilets and storage solutions. Follow our tips and advice to ensure your family bathroom installation goes smoothly:
Example how a new luxury bathroom would evolve:
A family bathroom installation project would involve gutting the existing bathroom and starting from scratch. We always work together with the homeowners to design a functional and stylish space that would meet the needs of their growing family.
The new layout could include a double sink vanity, a large walk-in shower, and a freestanding bathtub. We also installed new flooring, fixtures, and finishes throughout the space.
The end result is always a beautiful family bathroom that is both functional and stylish. We have never met a homeowner that has never been thrilled with their new space and we are always proud to have been a part of their project.
How much should it cost to put in a new bathroom?
How much should it cost to put in a new bathroom? This really depends on a few factors, including the size of your bathroom, the type of fixtures you want, and whether or not you need to do any major plumbing work. Generally speaking, you can expect to pay anywhere from £4,500 to £6,000for a basic bathroom renovation. If you want to add luxury features like a spa-like shower or a double vanity, you can expect to pay a bit more, and considerably push the price up more if you want something like quartz surfaces. Ultimately, the best way to get an accurate estimate is to consult with a contractor who can assess your specific needs and give you a price quote. All our design consultations are free, so call us now to book your appointment in the comfort of your own home!
If you are considering a bathroom renovation, we would be happy to work with you to create a space that meets your needs and exceeds your expectations. Contact us today at Credence Bathrooms of New to get started.
It can be very exciting to finally have a family bathroom installed in your home. After all, it means that you and your family will no longer have to share a bathroom! However, there are a few things you should keep in mind before having a family bathroom installed. Here are a few extra tips: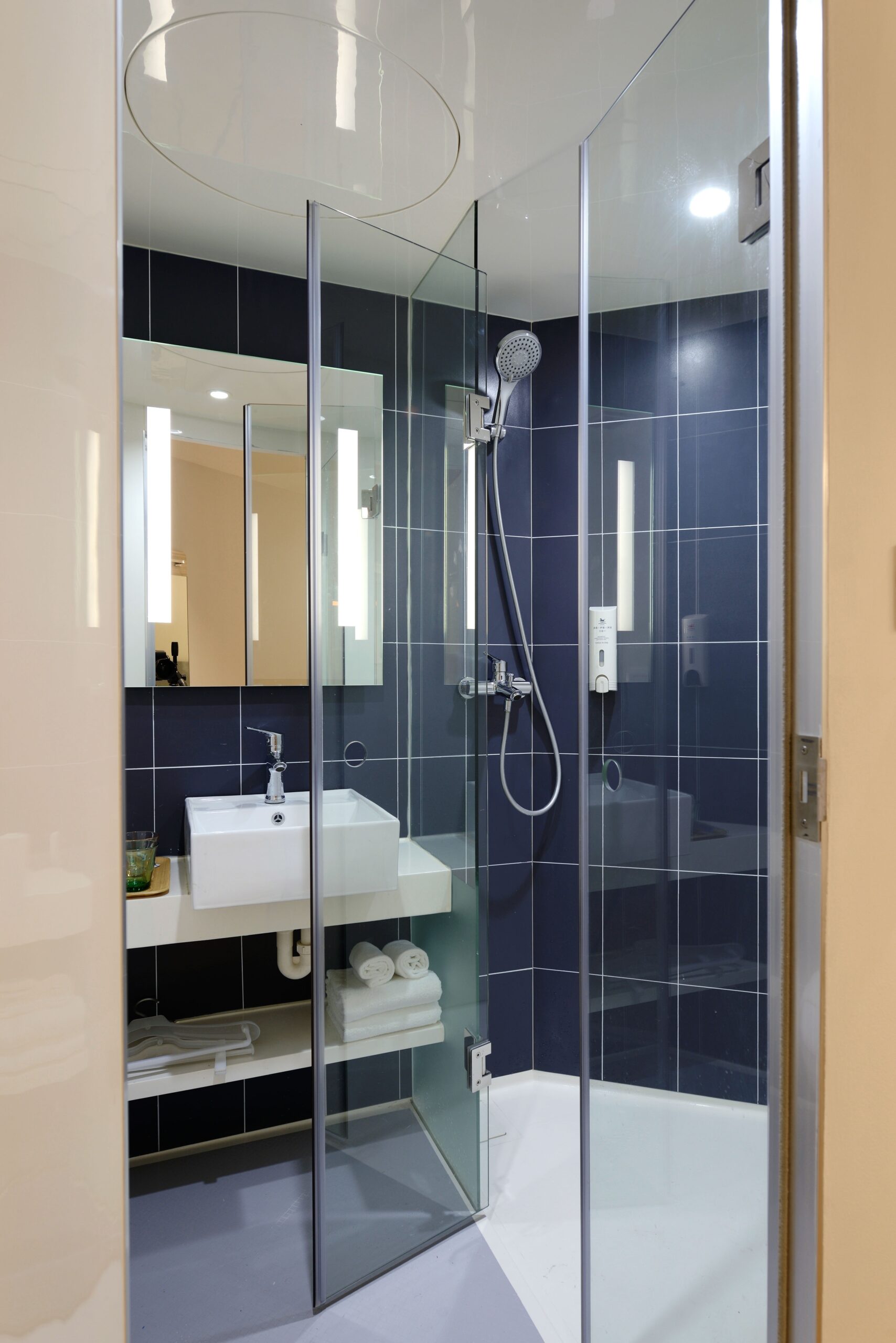 Here are some of our top tips for creating a perfect family bathroom:
1. Go for a bright and airy look. A light and airy bathroom will make it feel bigger and more welcoming. Meanwhile, brighter colours will help to keep little ones entertained.
2. Invest in some storage solutions. A tidy bathroom is a happy bathroom! Keep surfaces clear by investing in some clever storage solutions like baskets, shelves, and hooks.
3. Choose durable materials. When you have kids, durability is key! Choose materials that can withstand a few bumps and scrapes like ceramic tiles or laminate flooring.
4. Add some fun features. Make bath time fun with some unique bathroom features like a rain shower head or colourful towels and accessories.
5. Consider the layout. When it comes to family bathrooms, functionality is key! Be sure to consider the layout carefully to make sure everyone has enough space to move around freely.
6. Keep it clean. Bathrooms can be a breeding ground for bacteria so be sure to keep yours clean by using natural cleaning products and scrubbing surfaces regularly.
7. Go for neutral colours. When it comes to family bathrooms, neutral colours are always a good choice. They're calming and easy to match with other elements in the room.
8. Add some plants. Plants can help purify the air and make any room feel more relaxing – perfect for a family bathroom!
9. Opt for energy-efficient features. Choose energy-efficient features like low-flow toilets and showerheads to save money on your water bill and help the environment.
10. Don't forget the details. Add some final touches to your family bathroom with things like fluffy towels, scented candles, and cosy bathrobes. These little details will make all the difference in creating a space that everyone can enjoy.
We all know how important it is to have a functional and beautiful bathroom. But when you have small children, the stakes are even higher. A family bathroom needs to be safe, stylish, and super practical.
Finally, don't forget to budget for the cost of installation. A family bathroom can be quite expensive to install, so make sure you have the money ready before you start the project.
Start Your Bathroom Transformation Today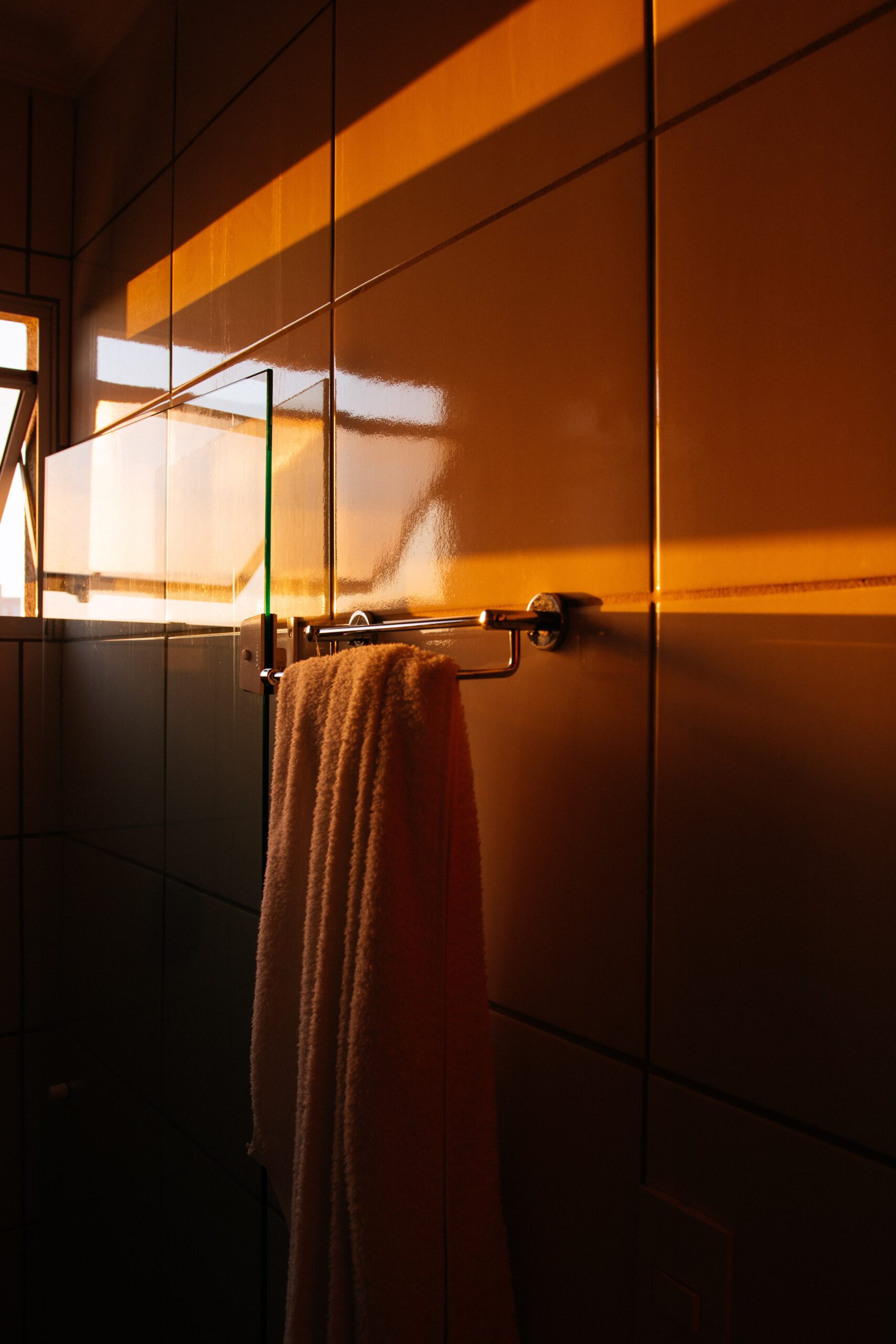 How do you make a family friendly bathroom?
One way to make a family-friendly bathroom is by having plenty of storage for all of the necessary items. This can be achieved by installing shelves or cabinets at a comfortable height for all family members. Another way to make a family-friendly bathroom is by having a designated area for each family member to keep their own personal items. This can be done by painting different sections of the bathroom different colours or using different shower caddies or baskets. Lastly, it is important to have kid-friendly bath products available so that everyone can enjoy their time in the bathroom. This includes things like step stools, bath toys, and shampoo and soap dispensers that are easy for little hands to use. By following these tips, you can create a bathroom that the whole family will love.
Need a new bathroom? We can help! Our team of experts can handle full bathroom installation from start to finish. Whether you need help with plumbing, tile work, or anything else, we're here to make the process as smooth and stress-free as possible.
Whether you're looking for a brand new bathroom suite or just need some new fixtures and fittings installed, we can help. We'll work with you to understand your requirements and ensure that everything is installed exactly as you want it. Plus, we'll always clean up after ourselves so you won't have to lift a finger!
Don't wait any longer, call us today and schedule your free consultation! We look forward to helping you create the bathroom of your dreams.
Call Credence Bathrooms of Newcastle for a FREE Consultation and FREE Quotation.
What Our Clients Say About Us

"We were very pleased with the standard of workmanship, quality of the doors and the reasonable price of our Bathroom makeover".
Start Your Bathroom Transformation Today