Credence Bathrooms of Newcastle
Family Bathrooms – Bathroom Renovation – Shower Rooms – Wet Rooms – Disability Bathrooms – Ensuite Bathrooms – Bathroom Remodelling
Installing a bathroom requires a wide range of skills and this you will find at Credence Bathrooms of Newcastle. The process of installing a bathroom involves the act of fixing in position all the accessories required in a standard bathroom including plumbing fixtures such as a washbasin, a water closet and piping systems; furniture (for storing towels in drawers, first aid box and other personal hygiene products), bidet and electrical fittings (lightings, heaters, heater towel rails, plugs and sockets), tiling, wall and ceiling fittings. The approved computer aided bathroom design diagram is first studied and followed to the least detail to accomplish the bathroom installation project.
The bathroom fitting operation begins with the assemblage of materials for the various installations as provided in the bathroom design. The nature of the finished project depends on the quality of the materials used for the installation. Materials selection for bathroom installations is a critical operation which requires a professional approach to balance cost with functionality. After materials have been supplied to the installation site, installation of the various fittings can commence. A good installation system follows a standard procedure and is characterised by leak-tight fittings replicating all details contained in the design drawings. This will ensure a smooth and efficient functioning of the system.
Bathroom Installation
Credence Bathrooms of Newcastle offers a wide range of services to assist you to install your bathroom. You may just need a little help, or perhaps someone to do the whole job for you. It is our pleasure to render a suitable service package which suits your request. Our clients are at liberty to specify material type or even get the materials of their choice on site. This is to promote our transparency and give customers the opportunity to choose any bathroom make, brand or supplier that they prefer.
Once you have selected the choice of your materials for your bathroom, get in touch with us to install your new bathroom. You can as well trust us with the task of sourcing the right materials for your bathroom installation. We have professionals in materials selection for bathroom fittings. We undertake supplies of materials to the construction site at the barest minimum cost without compromising standards and materials quality. We have extra ordinary memoranda of understanding with most companies that produce materials for bathrooms. Hence we supply at the cheapest cost ever. We stand out among our competitors because we keep our word. We offer professional bathroom fitting services within the environs of Newcastle and surrounding areas.
Complete Bathroom Installation Operation
Before the commencement of the bathroom installations, it is customary for our team of professionals to study the design drawing of the bathroom where installation is to be done. The purpose of this practice is to assist our fitters to understand the various aspects of plumbing and electrical fittings, fixtures, distance and height to be maintained during installation. Complete bathroom installation covers the following set of operations:
Decorating and finishing operations
Start Your Bathroom Transformation Today
Bathroom Fitting
The requirements for installing a new bathroom are not the same as renovating an old bathroom. Renovating an old bathroom will involve the removal of old structures and waste disposal. A new bathroom installation begins with site preparation, measurements, marking out and formation of the layout following the details in the design drawing. Construction and structural works then follows before the installation of the various bathroom fittings. We have capable skilled manpower to handle this job professionally at a moderate cost. We understand the danger of electrical accidents, which is why our experts pay special attention during the installation of electrical loads.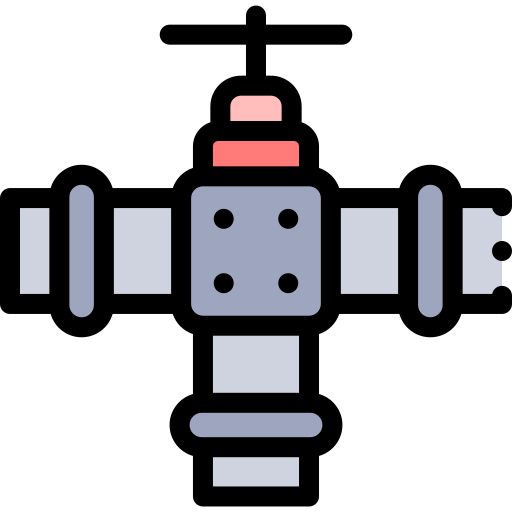 Plumbing work
Our professional bathroom fitters will install the plumbing fittings including the pipe fitting used in the plumbing system to join multiple pipes in order to regulate the flow of water. These fittings include the bathtub, washbasin, water closet, faucet, sink, Flushing cistern and Geyser. You will be amazed at the zeal with which to attend installation projects.
Electrical work
Electrical fittings need particular attention because of the risk associated with electrical appliances. Our experienced electricians are well qualified with requisite certifications. Safety precautions are considered in terms of power loads and ratings for the various appliances following standard procedures. The electrical works include fitting the electrical outlets such as hand dryers, shaving sockets, extractor fans and power shower electrical feeds. Others are the lighting, heater, sockets and plus.
Floor and wall tiling
Tiling is one of the most important jobs to be carried out during a bathroom installation project. This is because durability is required here as it relates to convenience. The tiles must be fixed professionally otherwise the whole bathroom outlook will be poor and unpleasant. Tiles Selection process requires professional advice in order to match your taste. There are numerous tiles to choose tiles from that can provide the artistic design and colour texture to match your choice. We have well experienced and professional tilers that can tile your walls or flooring with great accuracy. It is your privilege to pick the right tiles and leave the rest to us. . You can as well trust us with the task of choosing the right tile materials for your bathroom walls and floors.
We have professionals in tile selection for bathroom floors and walls. We have the track record of selecting the best combination of flooring and wall tiles for our clients who trust us with such tasks. The colour combination and artistic designs always surpass the expectations of our customers. There are so many kinds of tiles to choose from including porcelain tiles, ceramic tiles, vinyl tiles, plastic tiles among others. Each tile has its own advantages and disadvantages in comparison with the other. Make your specifications and we will advise you on the right choice of tile to fit your bathroom. Make the right choice and leave the rest to our professional tillers to deliver a quality job with excellent finish.
When you are ready to realise your bathroom fitting ideas, feel free to reach us at Credence Bathrooms of Newcastle and we will be happy to meet you. You have the assurances of our best regards.
Book an appointment with us today and leave the rest to our experts to deliver an excellent job according to your space, budget and choice of bathroom design.
When you are ready to realise your bathroom installations, feel free to reach us at Credence Bathrooms of Newcastle and we will be happy to meet you. You have the assurances of our best regards.
What Our Clients Say About Us

"We were very pleased with the standard of workmanship, quality of the doors and the reasonable price of our Bathroom makeover".
Start Your Bathroom Transformation Today